Top DAUG Awards
A popular item from previous Autodesk University events was the Top DAUG Contest.
Description & History
The AUGI Top DAUG competition was introduced at Autodesk University 2000. The contest consisted of two parts. The first part was knowledge-based, a series of multiple choice & true/false questions covering a variety of AutoCAD topics from fundamentals to 3D and basic Autolisp. The "finalists" (10 highest scorers from part 1) were advanced to the "Finals". The Finals was skill-based consisting of a CAD drawing that needed to be completed in a finite amount of time.
Changes over the Years
After a few years of contests, it became apparent that the two portions of the contest were "backwards". The finalists ended up being individuals who understood CAD extremely well (programmers, instructors, etc.) but weren't necessarily the best CAD users. We felt that the best "Top DAUG" should be the person who had most well-rounded combination of skill & knowledge. In 2008, through the help of two partners (4D Technologies & CAD Learning) Part 1 was modified to consist of both skill & knowledge. Part 2 was modified to consist of a more challenging CAD drawing.
In the early years, the contest was focused exclusively on AutoCAD 2D skills. We wanted to expand the product line contests beyond that level.
AUGI then teamed up with KnowledgeSmart. Their experiences, delivering a successful formula for the RTC Revit Top Cat contests in Australia and the US, provided the test bed for Top DAUG that allowed us to expand the range of topics to include, Revit Architecture, Revit Structure, Revit MEP, AutoCAD Civil 3D, Inventor, 3ds Max (and, yes, AutoCAD 2D!).
Contestants were presented with a mix of knowledge and task based questions, using the latest release of Autodesk's most popular software applications. This culminated in to a straight shoot-out, product by product, with a title of Top DAUG going to each product!
2011 Awards
Top DAUG T-Shirt for Autodesk University 2011 - WINNER
AUGI is pleased to announce the Fifth Annual Top DAUG T-Shirt Design competition Winner.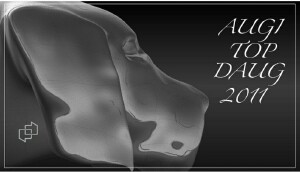 Image: This year's winning design, by John Fout.
The runners up...
Second Place - Mark Rice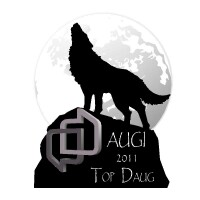 Third Place - Derek Beals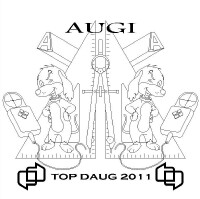 Fourth Place - Becca Frangipane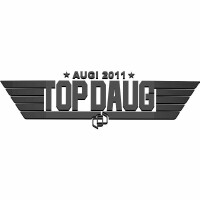 Fifth Place - Stephen Collier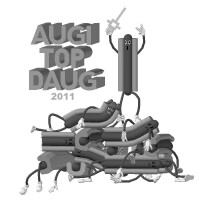 Sixth Place - Dave Taylor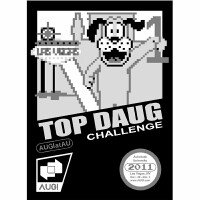 Seventh Place - Dave Taylor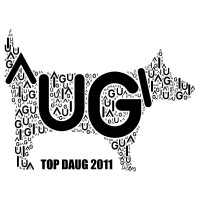 Eighth Place - Dave Taylor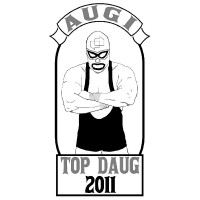 Ninth Place - Mitesh Gada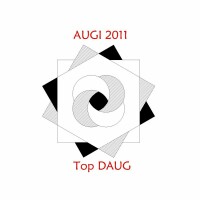 Tenth Place - Dave Taylor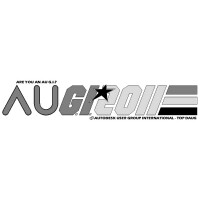 Previous Winners
2010 - Steve Fong
2009 - Timothy Vaughan
2008 - Charles Prettyman
2007 - Michael Coffman
2006 - Lee Ambrosious
2005 - R. K. McSwain
2004 - David Harrington
2003 - Jeremiah McKnelly
2002 - Chris Lindner