TIPniques: AutoCAD WS, A User's Perspective
If you have read the lead article in this month's AUGI HotNews, you've already learned something about a new Autodesk product dubbed AutoCAD WS. I'm here to give you a closer look based upon my test of the product.
AutoCAD WS is a free 2D drafting or sketching tool that is based in the cloud. It has two main versions: a browser-based application and an iOS-based application. There is also a Plug-In available for AutoCAD and its verticals to help integrate AutoCAD WS with your current workflow.
AutoCAD WS allows users to upload DWG files into the cloud for free. Once uploaded to the users account, the files can be viewed through a browser. That is what makes AutoCAD WS special. Not only are the files cloud based, but they can be viewed by multiple users simultaneously. Users viewing a file can edit it as well. It makes collaboration easier and in real time. Once the meeting is finished, everyone has a copy of the edited file, all notes that go with it, and a history of the changes made.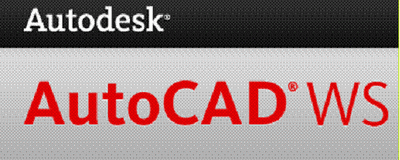 Figure 1: AutoCAD WS is Autodesk's latest 2D collaboration tool based in the cloud.
Getting AutoCAD WS
What is AutoCAD WS? Is it AutoCAD? No, but it is based on it and it can open DWG files. AutoCAD WS has two main purposes; Cloud-based CAD and collaboration. CAD collaboration is the main goal of AutoCAD WS. All other features are really just a bonus. It can't replace "regular" AutoCAD because it is by no means powerful enough, but it can give you a chance to sketch something and view drawings in the field and meet virtually with clients to discuss drawings.
AutoCAD WS is easy to use - just point your browser to www.autocadws.com and log in. You will need to create an account. Another version of AutoCAD WS is avaiable as an application on Apple's iOS, or the iPhone, iPad, and iPod touch. If you have any of these products, I encourage you to download the app and try it out.
AutoCAD WS Main Features
The AutoCAD WS interface is simple. It has a ribbon that includes the basic drawing tools needed to discuss a drawing. There are measurement tools such as distance and area. There are also markup tools, viewing features, and the ability to upload and save files. You can even add Google Map images to your files - an interesting feature with tons of potential. Two of the neatest features are the ability to share the file and the timeline.
Sharing a file is just that - other users can gain access to a file. They can also view and edit the file at the same time you are. That allows both users to markup the file while they are discussing it over the phone or through an online video conferencing program. The timeline feature allows users to go back to a previous version of the file and use it. You can save it as a different file or just take a look. This is great for meeting notes and for archiving. There is also a message feature that allows you to communicate through AutoCAD WS, leaving notes on files and or meetings.
AutoCAD WS Plug-In for AutoCAD
AutoCAD WS has a free, downloadable plug-in for AutoCAD and AutoCAD-based vertical software. This plug-in makes it easier for you to work with AutoCAD and AutoCAD WS. A new ribbon tab is loaded into AutoCAD. From this tab you can upload your current file to your AutoCAD WS account. This feature is nice! Imagine that one of your clients or coworkers needs to go out to a job site with your CAD files. They can take a printed drawing, roll it out, and look at it. But if you were using AutoCAD WS they could take an IPad or laptop with Internet access, load AutoCAD WS, and open the file that you just uploaded and shared with the AutoCAD WS Plug-In. They could view the drawing on site while you collaborate with them. They can mark up the drawing and you both have the markups instantaneously.

Figure 2: Click to enlarge. AutoCAD WS Plug-In for AutoCAD.
This plug-in also allows you to open the current file in your browser. Click the Open Online button to do this. In fact, you can get to all AutoCAD WS features from inside AutoCAD. Upload files to your account, share them, and get a link to the drawings URL that you can share with other people. The AutoCAD WS Plug-In can be installed in most AutoCAD verticals. In fact, when I installed it on my personal workstation, the plug-in was installed into AutoCAD and AutoCAD Mechanical all with one install. There are four versions of the plug-in: a 32-bit and 64-bit version for AutoCAD and its verticals. There are also 32- and 64-bit versions for AutoCAD LT. Yes, you can use AutoCAD WS with AutoCAD LT. Download the plug-in from the AutoCAD WS website: http://www.autocadws.com/downloads
The main purpose of AutoCAD WS is collaboration and it does that well. It isn't designed to replace 2D CAD software, but it will enhance our use of it. Try it out.