Simulation, Vault, and You
Autodesk® Vault support for simulation and analysis has been touchy for some time, and by and large I think most companies performing simulation tend to avoid it. Some products were not or are not supported as well as others.
I want to take a quick glance at some of the things I've encountered with Vault, and what it can do for you. I'll also discuss some workflow issues and possibilities that may help get you around a few glitches.
Topics Outline
Vault Basic?
General Vault Support and Dependencies
Simulation CFD
Simulation Mechanical
Vault Manual Check-out Issues
Inventor 2014 to Simulation Export and Vault
Thoughts
Vault Basic?
I'll be writing from the perspective of Vault Basic 2014 for two primary reasons.
To give everyone a baseline perspective of what can be expected between Autodesk simulation platforms and the version of Vault that ships with Product Design Suite 2014.
I have not upgraded my Vault 2013 Professional license (Still licking my wounds from a bad archive and recovery).
Vault Basic gives everyone the opportunity to catalog the progress of any design or study. Anything can be archived in Vault, which Scott Moyse and I discussed at Autodesk University 2012; it's simply a matter of careful planning when Vault does not support that particular software.
Figure 1: Versions of an ongoing analysis study in Vault Basic 2014
General Vault Support and Dependencies
When you hear that Vault supports your software finally, you might expect the whole nine yards of capabilities; however, that may not be the case. For many 2014 software titles from Autodesk, Vault support will include at the minimum a ribbon tab that includes basic check-in and check-out procedures. These tools also load the extensions that interact with Vault and help catalog the dependencies and mapping associated with each of the various files in a particular check-in process.
Figure 2: The Vault ribbon tab in Simulation Mechanical 2014
What this means is that without this particular integration, you are likely to be up a creek with a very unintelligent drag-and-drop paddle. Fortunately, 2014 rolled around with basic Vault support for all Autodesk simulation platforms.
Simulation CFD
Vault support in Simulation CFD, while lovely, does not include dependency support. The company used the very same solution Scott and I worked out, creating an appropriate archive from the really cool tools in CFD, and then manually overwriting the previously checked out version in Vault.
The 2014 support simply furnishes the Vault ribbon interface to automate the process, which I am thankful for just the same.
A note about CFD Archives in Vault:
Initially I tried checking the entire CFD structure into Vault Professional. Without Vault dependency support, this turned out to be a nightmare. Moreover, file quantities and the sheer size of the file structure was overwhelming for a Vault check-in. The CFD archive in itself is a blessing and makes the Vault process much cleaner. The downside is not being able to review your log files from version to version. We, however, wanted to perform the review and change process in PLM 360, so it was no loss for us.
Simulation Mechanical
Vault Basic offers Simulation Mechanical users the following basic capabilities:
Archival and catalog support
File dependency tracking
Version tracking
Vault ribbon tab integration in Simulation
As you can see in Figure 3, Vault does a fine job of tracking not only the file dependencies in Simulation Mechanical, but also their appropriate version relationships.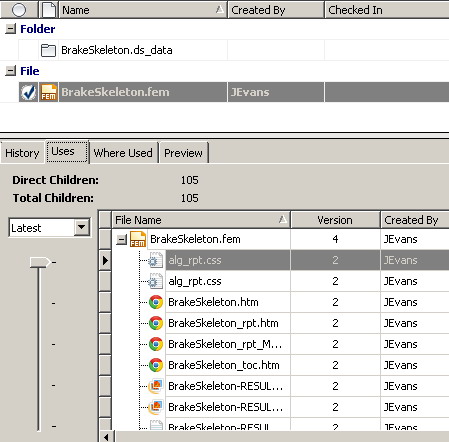 Figure 3: Vault cataloging the Simulation Mechanical .FEM file relationships
Vault saved my bacon this past week with this analysis, where I had inadvertently modified my scenario to end up with very problematic results. Attempts to revert the modifications failed miserably and took far too much time. Finally, a check-out of the older version overwrote the problem with the previous, stable solution. From there I was able to re-steer the study.
File property mapping characteristics are unsupported. Mapping has to do with file types and Vault's understanding of what information the file can pass to the database and vice-versa. Simulation Mechanical is not on the list of compatible file types.
Figure 4: File property mapping options in Vault Basic 2014
Vault Manual Check-out Issues
As much as I like the Vault support for Mechanical (and CFD), the sudden fall-off of supported capabilities in Vault are difficult to deal with on occasion. One occurs when directly opening or checking-out Mechanical's file from the Vault 2014 client.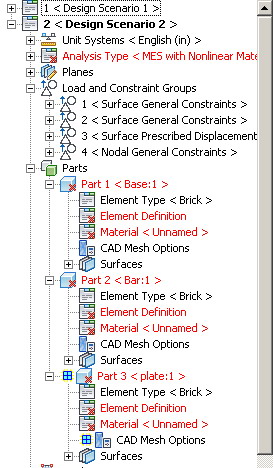 Figure 5: Simulation Mechanical 2014 fails after an improper Vault check-out
If only part of the required files are checked-out, say the Mechanical's FEM file but not its related folder structure, Vault will not check-out the remaining files when needed. The same goes for opening the file directly from the Vault 2014 client. Vault will copy all the appropriate files to the working folder, and Simulation Mechanical will open them just fine, however the analysis setup will geek-out and Simulation will not tell you exactly what is wrong.
If this happens, close the file, undo the check-out in the Vault client, and then check-out both the .FEM file as well as the related folder structure, overwriting everything in their paths.
Inventor 2014 to Simulation Export and Vault
There is one headache that has plagued me and many other Inventor users who enjoy the Simulation export functionality. When the model is exported to Simulation Mechanical, the resulting analysis file structure is saved in the Inventor project structure. My analyses tend to take on a life of their own, and having all that data stored in the Inventor project root is undesirable.
Figure 6: Inventor project file structure resulting from Inventor - Simulation Export
One way we typically deal with this is to perform the Vault check-in from Mechanical once the set-up process is completed. Then check-out the data, which will put the structure in the appropriate Vault Working folder from there on. An option to remove the files from Inventor is available during the process, which if left unchecked will leave you to deal with the files later.
Another consideration at that point is updating the components once the analysis process is underway. Modifying the Inventor model and resubmitting it through the Simulation export process will cause Mechanical to replace the model in the associated analysis study, provided that the Simulation Mechanical file structure is still where Inventor put it. When the Mechanical files are no longer present, a new analysis file will be built. When this is important, users have two options.
Leave the Simulation Mechanical file structure in its original Inventor project location, checking-in all the data including the Inventor data as well. (You can eventually restructure the data when the model is no longer expected to be modified.)
Copy and overwrite the older Simulation Mechanical files within the Inventor project, after checking the newer files out of the Vault.
Neither option is perfect. I like to leave the data structured together in Vault, but move the Simulation Mechanical data to the 'SIM' folder, and the CFD related data to the 'CFD' folder in the Vault structure.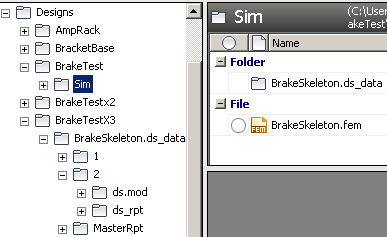 Figure 7: Organizing the Simulation Mechanical data in the Vault client
In this way, all my data from Inventor, Inventor Simulation, Simulation Mechanical, and CFD are collected in a clean, single project under control of Vault. The downside is that Inventor can no longer modify the model in Mechanical.
Thoughts
While Vault support with all the file data interaction is not present for the Simulation products, the basic necessities such as check-in, version, and dependency processes are there. Furthermore, Vault Professional still offers change order and revision control for any file that is cataloged. One of my favorite Vault Professional features is the ability to associate the file types with categories and automate various organization and behavioral characteristics. These allowed Vault to change how my reports are cataloged as soon as the files were checked-in.
Being able to catalog and control my results data, as well as the ability to recall previous versions of my studies in a pinch is a life saver and the main reason I highly recommend finding the best method of incorporating Vault in your analysis process.