Quick Tip: How to Assign a Custom View in Viewport Controls
Named views have always been a favorite that folks don't seem to take advantage of very often, but I think once you are introduced to a quicker way to access them, you may reconsider.

The Viewport Controls were added in 2012, and in addition to the collection of view positions, you can also create named views and they are added to the Custom Model Views list.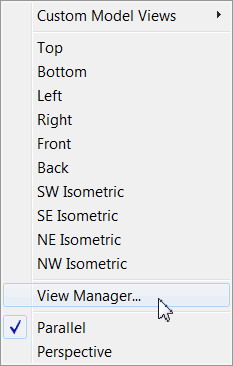 How to Create a Custom View
Set the desired view—either 2D or 3D.
Click the middle item of the Viewport Controls, then click View Manager.
Click New, enter the name of the view, then click OK. You will see Custom View displayed in the Viewport Controls.
Click Custom View then hover on Custom Model View to see the list of named views in that drawing.