Protecting Your Software Investment
Why?
With Autodesk going to a desktop subscription model, it is more important than ever before to have a handle on your trained staff. Not only on the number of users you have, but also if they are using the software efficiently and are trained. There must be a system in place that holds them accountable for their software licenses.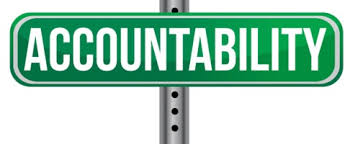 Figure 1: Make your employees accountable for their software
For smaller firms it is a much easier task to manage your licenses and users. However, in our case we have 1,000 employees spread out over 20+ locations. Of these 1,000 employees, approximately 300 are CAD users. During our last CAD rollout of Autodesk 2014 products (approximately two years ago) we decided to take the necessary steps to ensure we were not over-investing in our software licenses. We needed the ability to:
assess our user base knowledge.
deliver training online, over the web, and/or in a classroom setting.
communicate to the CAD users.
tie all this data into an employee's yearly goals and objectives.
handle onboarding of new employees.
handle new company acquisitions.
How?
We went with a solution by ADP / Cornerstone. We branded this solution our Talent Management Center (TMC). Once we had the solution in place we started to develop training plans based on the software that individuals used. An individual who used AutoCAD® and Revit® would have to enroll in two different training plans.
Figure 2: Partial training plan
The way the system worked was as follows:
The user made a request for his/her training plan.
The Manager would approve the request.
The training plan would be available in their transcript once the request was approved.
Once they were enrolled in the training plan, they would review the workflow diagram in their training plan so they understood the steps to complete the requirement.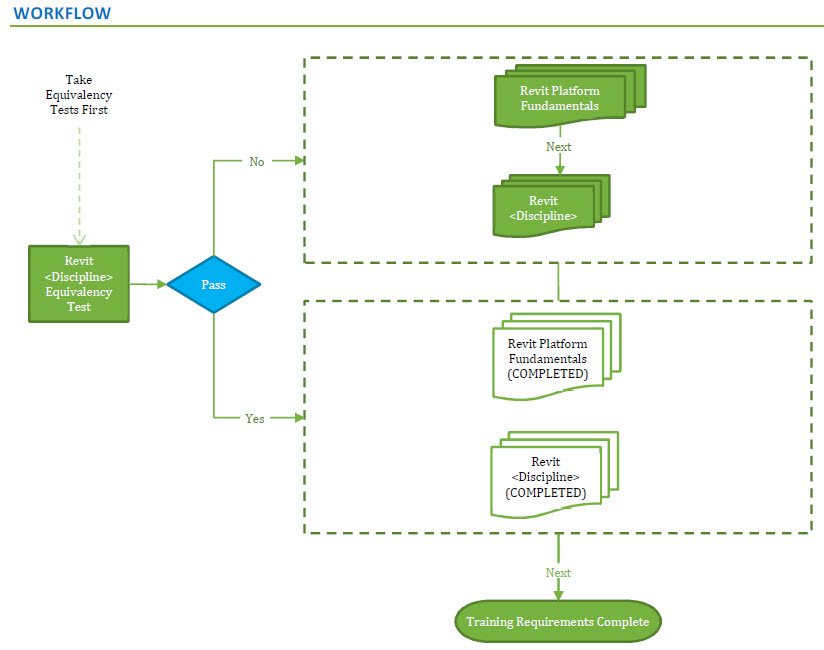 Figure 3: Typical workflow
All training plans start with an assessment (test). These assessments were developed to ensure the user had a solid base knowledge of the software they were using on projects.
Figure 4: Revit curriculum
If the user did not meet the requirements of the assessment, then they were automatically enrolled in training. If the class needed was delivered by e-learning content, it would be in their transcript the following day when they came to work. If the training needed was delivered in the classroom, they would be able to select that event to enroll in. At the end of our Autodesk 2014 software rollout we had a solid list of "trained" employees to whom we issued licenses. If users did not meet the qualifications, we would turn off their ability to access a CAD license until they met the qualifications.
Communication
When you work for a large company, there are different HR rules and company procedures you need to follow. One of the policies to which we had to adhere was the inability to send out companywide emails. So we were faced with a need to communicate with our software users without creating email groups, etc. To do this, we used Yammer, a social communication tool that is part of Office 365. We encouraged all staff to join their respective software group(s) to stay updated with news that related to our CAD rollout. We continue to use this tool for posting software tips and news.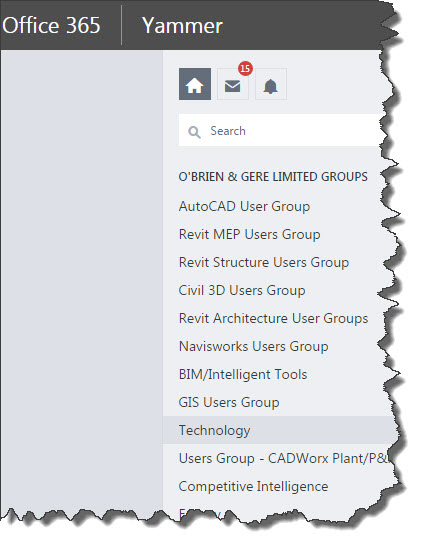 Figure 5: Yammer
Onboarding
Now, we have a system in place that will get new employees acclimated quickly into our database. We enroll them in the appropriate training plan(s) and direct them to the appropriate Yammer group(s) to join. We have successfully done this with individual new hires and most recently with an 80-person company acquisition.
Maintenance
Once someone is in the system as a "trained user" his or her only requirement to retaining a CAD license is to attend "new feature" training as we upgrade our software. Most, if not all, of the upgrade training is e-learning content that is developed in-house by our Technical Applications Group.
Lessons Learned
The first lesson learned is to recognize that seasoned CAD users will not like the idea that they have to take a "test." This is true for a new hire or anyone experiencing this process for the first time. The communication of this "test" requires careful execution. We tried to present it as a process that should take only 20 minutes or less. We also made these initial assessments easy enough so an intermediate user should pass with flying colors. If someone was close, we may choose to just review the incorrect answers with the person then mark him or her as "exempt."
But it will be obvious which employees will need the training. It is equally important to communicate training as a good thing. Software licenses are more directly tied to an employee than ever before, so it is important that companies protect their software investment.
Another obstacle we faced was when employees did not pass the assessment and didn't have time for the training but still needed the software to work on a billable project. We would often extend the deadline 30 days to allow them to complete the training. There were very few instances where we had to have conversations with their managers to make sure employees were given the time needed to meet the requirements.
Just as with any project, task, or implementation strategy, early communication and planning is key. We started with communicating our strategy to leadership and then to managers so it was not a surprise when we implemented the solution.
Summary
When this was all completed we discovered that we had fewer users then we thought going into our CAD rollout. This allowed us to absorb new hires without purchasing additional software licenses. We now can also pull reports at any time to give us a snapshot on our trained staff, which can be used for resource planned by the project managers. No matter your strategy, it is essential to have trained staff to maximize your investment in software.