Navisworks In a University Curriculum
As BIM is integrating into the curriculum at BYU, one of the BIM applications being taught is Autodesk® Navisworks®. Navisworks is being used to perform clash detection, create fly-through, and facilitate visualization.
The skills learned in Navisworks are helping students understand construction issues in the classroom as well as preparing them for entry level positions in preconstruction services or operations.
Clash Detection
While clash detection is often referred to as the low hanging fruit of BIM, many companies are still struggling with finding methods or processes to perform clash detection efficiently. With the sheer number of clashes that arise if complete models are clashed against each other, clash detection can be an overwhelming activity if a streamlined process is not followed. Working with multiple contracting firms, educators are able to discover the best practices of clash detection that can be incorporated into the curriculum.
Figure 1: Model sectioned by floor
Best practices such as breaking the models into floor-by-floor sections instead of complete structures, using search sets, using rules to eliminate false positive results, and adjusting the visual properties of the model for clash detection have been observed from industry and incorporated into the students' coursework.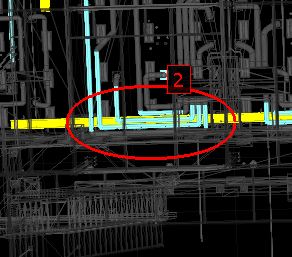 Figure 2: Grouping clashes in coursework
I created a tutorial for clash detection that can be found on my course website. The URL is: http://cmfac.groups.et.byu.net/miller/cm411/help/Navis/Navis11.php.
Fly-throughs and Sequencing
Using Timeliner and animated saved viewpoints, students are able to create sequences of class projects they are working on. With the Navisworks tools, students are able to see how project management decisions affect the project and the ramifications of their decisions.
The tools also allow students to study various what-if scenarios to address the constructability of class projects. I created a basic Timeliner tutorial that can be found on my course website. The URL is:
http://cmfac.groups.et.byu.net/miller/cm411/help/Navis/Navis11.php.
Visualization
Navisworks can be used for several different forms of visualization. The first is to demonstrate a site logistics plan in order to show how the project will interact with the surrounding area and how it will impact the traffic flow.
The second is to view the 3D model on a 2D monitor and then walk around the model to see what "gotchas" might exist. The gotchas that may be found are things such as a column in the center of a corridor instead of being embedded in a wall.
Figure 3: Viewing the model on a 3D monitor
The third method is using a 3D monitor to view the 3D model. This is a lesser known feature in Navisworks; however, with the right hardware, some patience, and research on the settings, viewing the model on a 3D monitor makes it so you can feel the space rather than just see it. While this could be used as a sales tool, the real advantage is helping project owners feel what the space will be rather than waiting until after the space is constructed and then understanding the spatial relationships.
While the 3D monitor helps you feel the space, adding furniture, cars, plants etc. will help to further enhance the spatial understanding.
Having a Plan
I'm guessing that most people reading this article didn't grow up watching the "A Team" TV series, but one of my favorite lines from the show is "I love it when a plan comes together." When people have an unfavorable experience with BIM, it is typically because they were told to use BIM, but no one has a plan on how BIM will be used on the project. A BIM execution plan will make the BIM experience better for everyone involved. The catch is that the BIM execution plan must also be followed.
If you are looking for ideas on what could be included in a BIM execution plan, I have a sample one available. Make sure you also look at the spreadsheet link for the BIM execution plan as well. The spreadsheet helps to define how much detail should be included in the model: http://cmfac.groups.et.byu.net/miller/BIM/EP/index.php
The BIM execution plan helps define who should model an element and who should not. For example, everyone wants to model the floors and slabs so the elements can be used for reference; however, a problem arises when a wall moves or a floor opening shifts—you don't know which model is correct. If you follow the BIM execution plan, then each element should only be modeled once and the confusion surrounding which model is correct disappears.
Career Paths
While students are learning how to use all these great tools, they need to understand that the career path for a BIM manager is rather short. If a student is hired as a BIM manager, he or she is at the top of the career path. It would be better for students to be hired as BIM project engineers or BIM estimators instead because then there is a defined career path. Their additional BIM skill sets will aid in the traditional roles.
Provide Training Materials to Industry
I have visited construction companies around the US seeing how BIM is being used by various sizes companies. Some companies have essentially wanted me to sign Non-Disclosure Agreements (NDA) prior to the visit. This really built up the level of anticipation prior to the visit to see what was so advanced that no one else was doing it, thus requiring an NDA. What I found was the companies that took this approach were often behind their local competitors in their use of BIM and that in being so closed about their approach to BIM they were actually hurting themselves.
The companies that are more open and willing to share their process seem to be the leaders in BIM because they associate with others that are willing to share and as a result they help each other discover new methods and processes that make them more efficient with BIM. These companies have learned that it is the people that provide the competitive edge rather than technological tricks and tips.
Another thing I found was that many of the companies are organizing their own "University" to train employees on various topics such as BIM. I feel it would be more efficient if there was more interaction between academia and industry where academia could create and make publicly available the training materials to benefit the entire industry.
In this article I have shared a couple of the Navisworks tutorials that I use in my classes. Tutorials for using Revit to create basic schedules are also available as well as tutorials for sectioning the Revit model floor by floor for clash detection. If you are interested in these, please send me an email and I will share those as well.
Feedback
This article has focused on how Navisworks is integrating into the curriculum at the university level in a construction management program. If you have additional ideas on how BIM tools could be integrated into the university curriculum, or would like additional training materials created for industry, please email kmiller@byu.edu with your ideas.