Implementation Considerations
I remember the first time I saw Project Galileo many years ago. I was amazed by the ability to conceptually see a three-dimensional model of my projects in almost no time—effortlessly using my mouse to draw a line on the background of an aerial image and having it translate into a planar road while adding buildings, city furniture, trees, cars, and people. How much has changed since I realized that 3D design tools were finally possible!

I agree with John Sayre's approach to InfraWorks® as a data aggregator. At the same time, I think of this tool as something much larger. The two latest product releases have shown us what the future holds and what is upcoming, and I am excited about it.
But how do we implement such a great tool within our current organization? Today, we know that integrating new applications into already established design and production environments is a standard practice. The problem is that no one likes change, or phrased differently, no one wants change, particularly when existing workflows are performing to the minimum acceptable standards. If it isn't broken, why fix it?
Many articles have been written about implementation techniques, not only about InfraWorks, but also regarding many other platforms. They often point to the same basic three principles: management buy-in, personnel training, and right resource choice. Instead of reinventing the wheel in this article, I'll share what I have found worthy of identifying and implementing within your organization.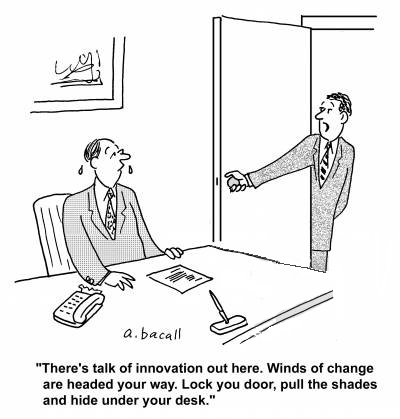 Management Buy-In
We hear this quite a lot these days, don't we? I strongly believe that the management buy-in approach has been focused in the wrong direction; often, decision-makers are not aware of the technical, practical advantages that 3D design offers. Management buy-in should not only be pursued to the decision-maker level, but also to the project management level. In doing so, the people managing the work understand what can be achieved with this tool and can help you push it forward.
As an example: a project manager/engineer working in a 2D environment is trying to define conceptual approaches for an intersection improvement. He/she needs to determine if a roundabout is feasible along with a full intersection redesign, or perhaps if just a few traffic pattern modifications would be enough to address the problem. Quickly, you collect all existing conditions in a 3D environment and define several proposals in which you compare one solution versus another in just a fraction of time, which includes brainstorming processes for the final solution to be presented to the client. Gathering support from management at the design and project documentation level will make the approach to decision-making levels less daunting and more efficient.
Analysis and Understanding of Existing Conditions
Analysis of the current tools within your organization is key to creating a reasonable approach to the implementation of a new tool. Ask yourself critical questions such as: Is your company a BIM organization; if not, why? What type of 3D visualization tools are you currently using? Are they efficient enough for your current objectives? What is the goal of your current organization in terms of 3D design and 3D deliverables?
Answering these questions (and many more) can help to efficiently determine if implementing InfraWorks is the proper direction for your company.
Get the Right Talent
Identifying passionate people with basic experience within your organization to tackle this implementation challenge is a crucial component within the process. Allow current power users the opportunity to become the pioneers and innovators through InfraWorks—creating new workflows, defining your company's standards, and building bridges between old processes and new ones. Remember that InfraWorks allows you to communicate effectively between many different programs. Use this to your advantage and allow your team to be essential elements that forge this shared reality, growing the 3D design environment together.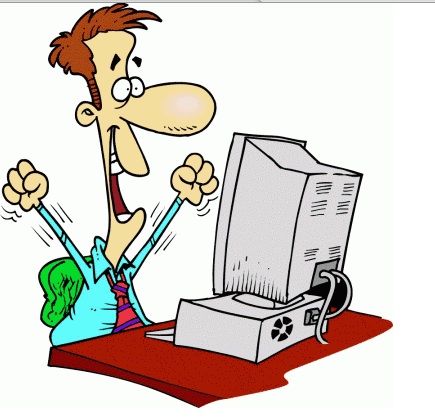 Information Technology (IT) Involvement
Whether you are a CAD manager, project manager, or power user, IT involvement is crucial and extremely important in every single step in the process. IT professionals are, without a doubt, your most trusted partners in any implementation system. Better than anyone else, they understand and define better the right tools to achieve the common goals. As an example: IT will better recognize if local resources per user are more efficient than a server-based computing model or a VDI platform. Through this understanding, you in turn are better able to more wisely define the financial requirements needed for management buy-in.
InfraWorks offers many more things than meets the eye. This means that after implementation, you need to consider new approaches in the proper application of what this program does today and what you can accomplish with it in the future. At a minimum, you will need to define basic internal workflows for the following:
Roadway analysis and design. Are design roads a better approach than component roads, and depending on this, what styles do you need to create and load into your palettes?
Bridge design and analysis. What parametric components and bridge assemblies do you need to modify/create and define within your internal libraries?
What type of materials not included in the existing catalog will you need to create and add into your company collections?
What 3D models are required to be added in order to comply with the main scope of the project to be modeled, including utility features, transportation components, landscaping elements, buildings, and so on?
Last but not least, what rendering engines are you going to use to produce the final product to be delivered to the client (for example, 3ds Max® or Navisworks®, LumenRT, Lumion, and Unity, just to name a few)?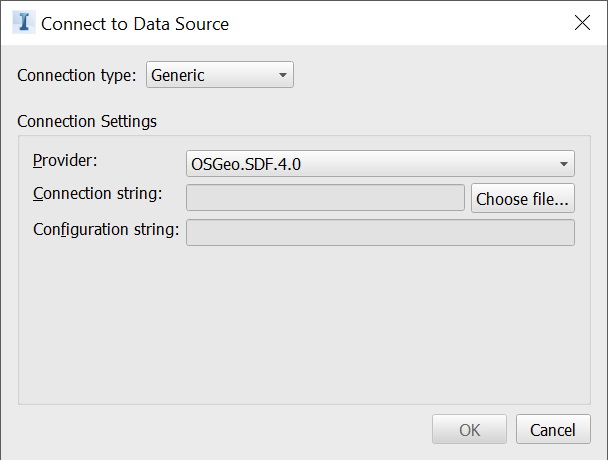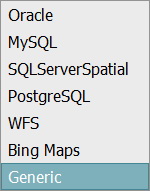 Implementing InfraWorks is extremely simple, and Autodesk has done an incredible job of providing several resources for not only implementation, but also training and troubleshooting. These are available for anyone who is willing to learn. One final suggestion… drone collected data processed in InfraWorks is another exciting potential use of this platform. I invite you to investigate and try the new features and wider capacities of this proven, established program, keeping in mind that its capabilities and reach are far beyond the realm of our dwg world.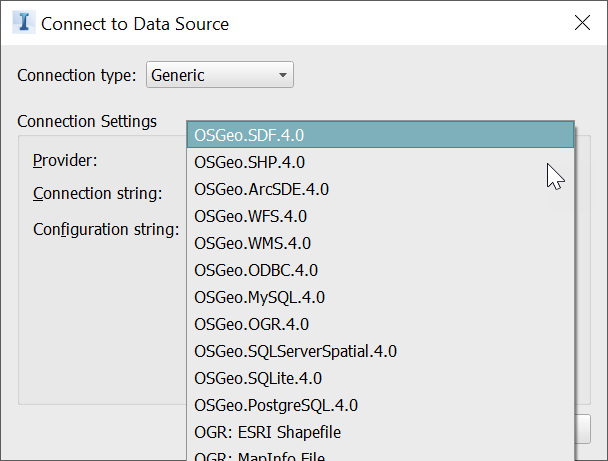 Oscar Castaneda is a Professional Engineer at Infrastructure Engineers Inc. with 13 years of design experience working in projects for multiple jurisdictions across the United States. He is proficient in numerous software applications such as Civil 3D, InfraWorks, Revit, ReCap Pro, ReCAP Photo, AutoCAD, Microstation/GeopaK, Pix4D, Navisworks, and Revu Blue Beam among many others. As an avid flying enthusiast, Oscar is a certified airman for small UAV's under FAA Part 107 and is currently developing and implementing precise workflows for the use of these technologies within transportation design projects. He is a regular instructor at national, state and local training events where he shares his experiences with fellow colleagues.