Homepage Poll – Job Titles
In preparation for the Annual AUGI Survey (running July & August of every year), I keep an eye on other industry surveys and job openings for ideas on job titling trends. Obviously sites like Salary.com are quite narrow and sites like Indeed.com fluctuate rapidly based upon current openings, so it can be a challenge to know if I am striking a good balance with the choices on our survey.
I would like to thank everyone who offered up data for this poll. I received 191 job titles and the above image is a word cloud of those results.
CAD looms a bit large doesn't it?
Of course, as slowly as some of our companies change, I will point out that I left my last job as a "CAD Coordinator", though I had been mandating Revit on our projects for almost seven years and could have more accurately been called a CAD/BIM Coordinator. As it is, our companies pay us (generally) based upon our job titles.
52 of the supplied titles contained some usage of CAD / BIM, and only 10% of those contain both designations.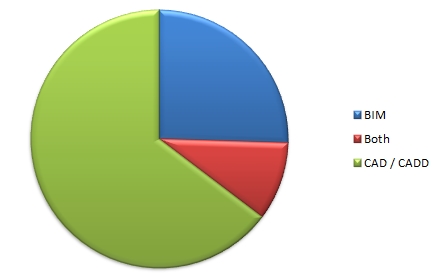 There were a few common threads for job titles, the top 10 positions indicated were: operator, project manager, specialist, coordinator, architect, engineer, drafter, technician, manager & designer.
Most job titles did not indicate industry or software used, but, some few did.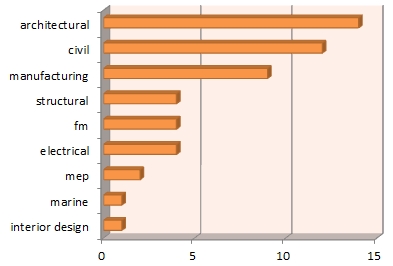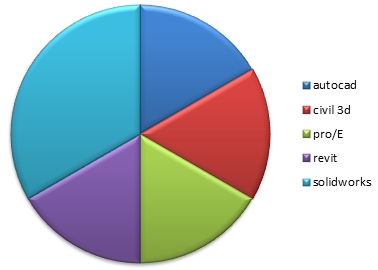 Yeah, tell all of your Solidworks friends about AUGI, folks. I was not the only one with an FM job title, so you can probably tell your Archibus and FM:Systems friends, etc, too. We take all kinds here.
Thanks again everyone for taking a second to share this data with your fellow users. Please head up to the www.augi.com homepage in May to take the poll on whether or not you participate in the Annual Survey and why.
Next month's HotNews will give a rundown on that data, plus an overview of the results of the AUGI Communities survey currently running (with a special focus on the Marine industries).
Please do not forget to keep an eye out in July and August when the Salary Survey runs (with results published in the September issue of AUGIWorld Magazine. If you want a hard copy, be sure to upgrade your Basic or Premier membership to the Professional level before then.).