Better Model Definition
From 10,000 feet, if you look at the Autodesk® Revit® Structure ribbon you will not see any differences between Revit Structure 2013 and 2014 as displayed in Figure 1 below.
Figure 1: Revit ribbon comparison
But once you dig a little bit deeper, you will discover some changes that are geared toward giving us more control over the rebar and structural elements in the model. This article will look at the areas to pay attention to in the Revit Structure 2014 release. Rebar definitions, annotation, and the manipulation for all steel framing.
Rebar Enhancements / Control
In Revit Structure 2013 when you added a hook to the Std Rebar shape, a new shape was automatically added. Then if you added a hook to both ends, yet another rebar shape was generated. This is not the case in Revit Structure 2014—the original shape does not change when a hook is added at one or both ends.
Figure 2: Reinforcement settings
As you can see in Figure 2, this has been accomplished with the new setting in Reinforcement. The top portion of Figure 2 shows Reinforcement settings from Revit Structure 2013 and below is Revit Structure 2014. So by including hooks in the rebar shape definition, the number of custom shapes created is minimized on your projects.
Rebar tangent hook lengths can now be controlled in the type properties of the rebar. Figure 3 shows where to access the settings and Figure 4 gives a graphical example of where the tangent length is applied to the rebar hook.
Figure 3: Rebar hook tangent lengths
Figure 4: Sample of where tangent length is applied
Revit Structure 2014 allows the user to apply unique rounding values to rebar lengths that are controlled separately from the project units. Figure 5 below shows a piece of rebar selected and in the instance properties you can control by selecting "Rounding Overrides."
Figure 5: Rebar properties
Figure 6 shows the reinforcement rounding overrides that can be applied to bar length and bar segment length.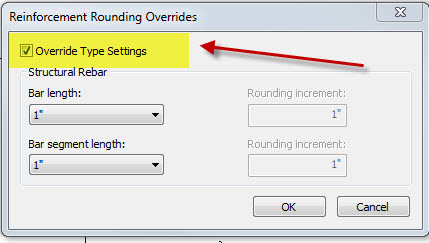 Figure 6: Reinforcement rounding overrides
Steel Framing Geometry Manipulation
There is now more control over beam and brace justification in both directions. This makes the physical geometry act more like the analytical representations. Figure 7 shows a side-by-side comparison of Revit 2013 and Revit 2014 instance properties of a beam.
Figure 7: Geometric positioning
Figure 8 shows the result of applying independent Y offset to a beam instead of a uniform offset, which would affect both ends.
Figure 8: Assigning independent offsets
The independent offsets also allow you to control the point of origin where the offset will be applied. Figure 9 shows the drop-down in the instance properties of the beam or brace selected.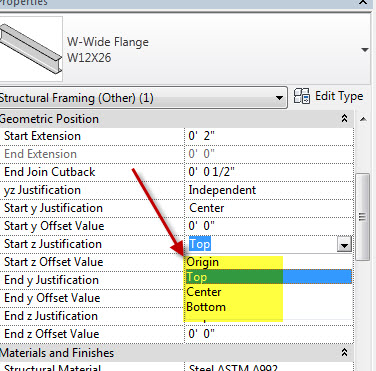 Figure 9: Offset origination
To round out the added features to geometry manipulation we will finish with start and end cutbacks being applied while placing a beam or brace. Figure 10 shows the instance properties of a beam being placed.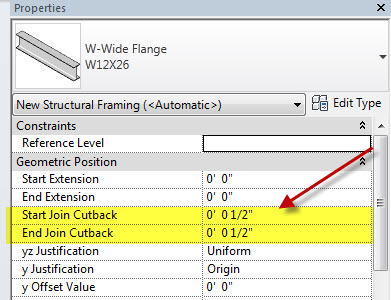 Figure 10: Beam cutback during placement
All of these added tools for geometry manipulation allow the Revit Structure designer to generate more accurate models that are more in line with the analytical model.
Multi-Reference Annotations (MRA)
Revit Structure 2014 introduces a new annotation tool called Multi-Reference Annotation (MRA). Yes, another acronym to memorize! When you are producing construction documents, this new tool allows you to annotate multiple references, such as rebar and rebar sets, with a single tag.
Figure 11: Multi-Rebar Annotation tool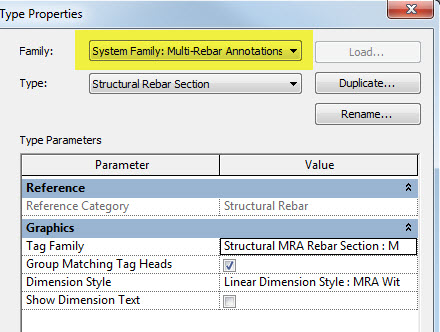 Figure 12: Multi-Rebar Annotation properties
Figure 13: Sample Multi-Rebar Annotation
Summary
Although this release of Revit Structure does not offer a lot of "huge" features, there are enough tools there to better define your model, improve correlation with your analytical model, and clean up some annoyances from previous releases. As always, the API side of things is becoming more available and organized to help the evolution of the software and integration with external analysis tools.